Free Fish Day June 11, 2022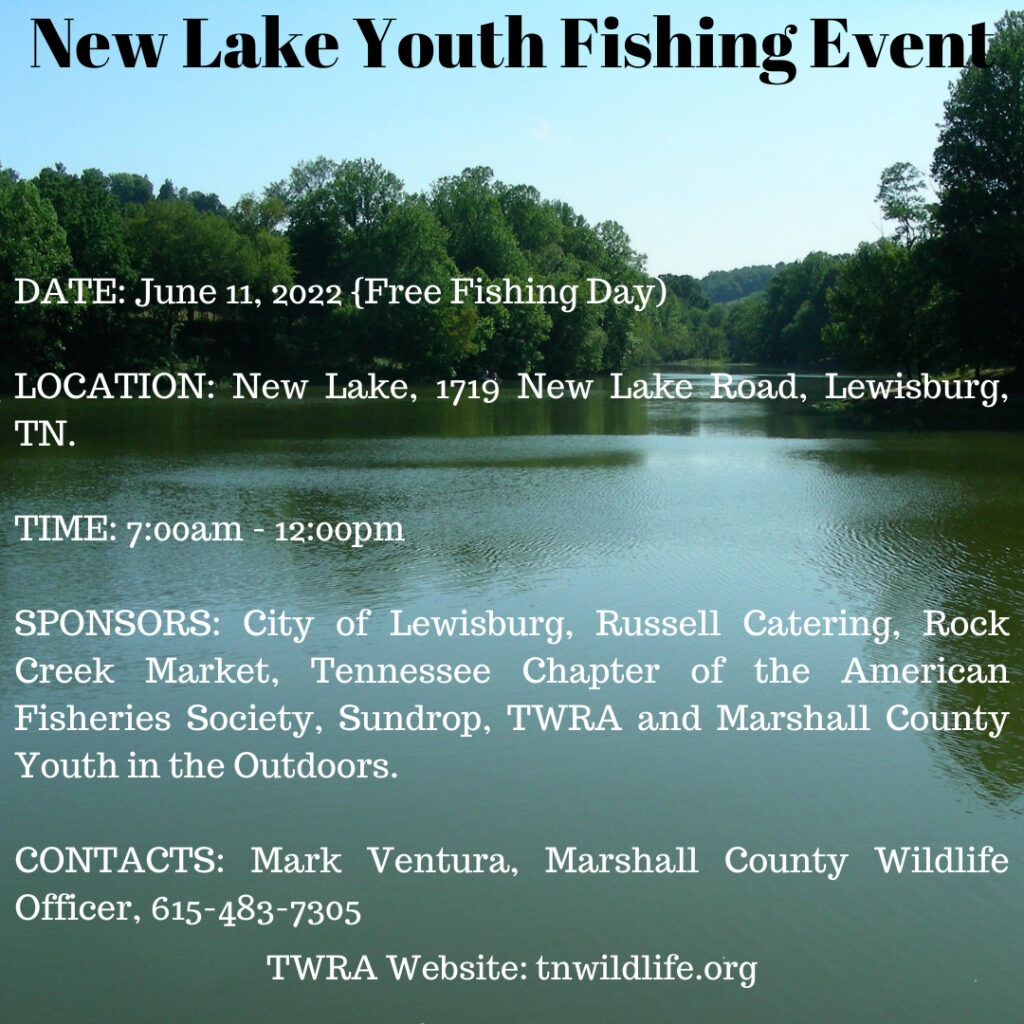 This annual event is held for youth, ages O -15, and their accompanying families and/or other guardians. TWRA will stock catfish into New Lake the week of the event. A lunch and drinks will be provided. There will be prize drawings for a variety of fishing equipment and Rock Creek Market in Verona is donating bait worms for use while supplies last. Please bring fishing poles, tackle and any other lures and bait that are desired.
June 11th is free fishing day across the state of Tennessee, so a state fishing license is not required, but all vessels under power by an electric motor must be properly registered. Gas motors are not allowed on New Lake. Also, all youth ages 12 and under in a vessel must be wearing a proper Personal Flotation Device and any other people must have a PFD accessible onboard. All other species caught other than catfish, must adhere to lake regulations on size and creel.
Participants are urged to bring sunscreen and bug spray.